Telescopic Rose Shaker Sex Toy
🌹Buy three items 35%OFF, Buy two items 30%OFF | Free Shipping🌹
Regular price

Sale price

$89.99
Product Description
Unleash your deepest passions with the Flaming Rose, a revolutionary pleasure device designed to kindle the flames of ecstasy. With its enticing features and advanced technology, this exquisite creation guarantees an experience like no other.

12 Mesmerizing Vibrational Frequencies

Embark on a journey of unparalleled pleasure with the Flaming Rose's versatile vibration modes. With 12 distinct frequencies and an adjustable speed, you have the power to customize your experience to match your every desire. From gentle caresses to intense pulsations, this vibrator caters to your unique cravings.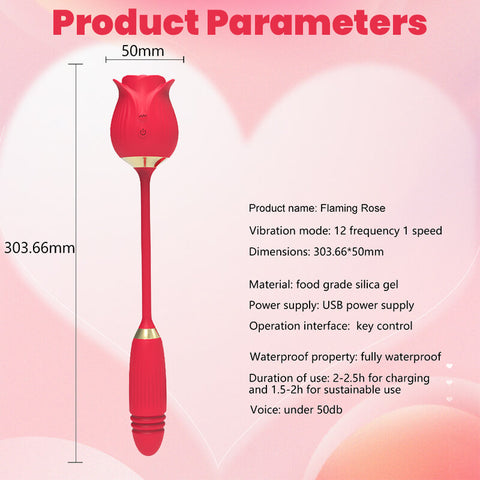 Premium Food-Grade Silicone Material

Experience the luxury of the finest materials with the Flaming Rose's food-grade silicone composition. This silky-smooth texture glides sensuously over your skin, creating an intimate connection that amplifies your pleasure. Immerse yourself in the embrace of this exquisite material for a truly elevated experience.

Powered by USB for Ultimate Convenience

Empower your pleasure with the Flaming Rose's USB power supply. Say goodbye to the limitations of batteries as you enjoy seamless, hassle-free charging. With a charging duration of 2 to 2.5 hours, you'll relish 1.5 to 2 hours of uninterrupted delight, ensuring your desires are met time and time again.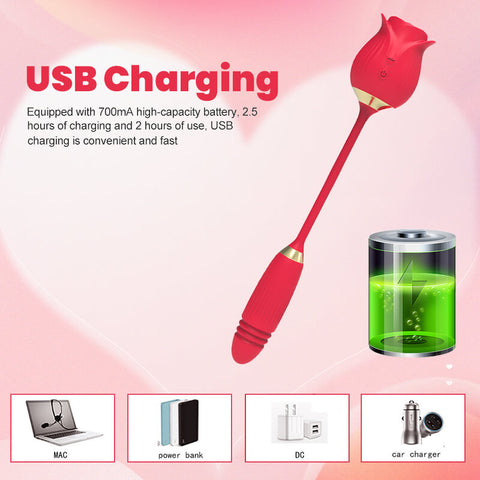 Whisper-Like Discretion in Every Session

Indulge in your desires with the Flaming Rose's discreet design, ensuring your intimate moments remain private. Emitting a subtle sound of under 50dB, you can explore your fantasies without a worry. Immerse yourself in a world of pleasure, knowing your experience is yours alone.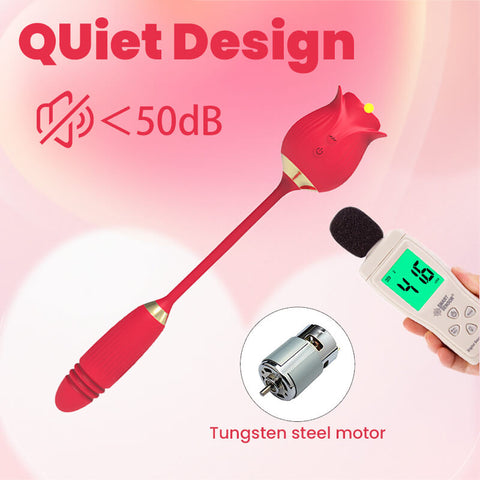 Dive into the Depths of Pleasure

Elevate your encounters with the Flaming Rose's fully waterproof nature. Delve into the sensual world of water-based pleasures as you embrace the freedom to explore in the shower, bath, or wherever your desires take you. Cleaning is effortless, and your journey to satisfaction knows no boundaries.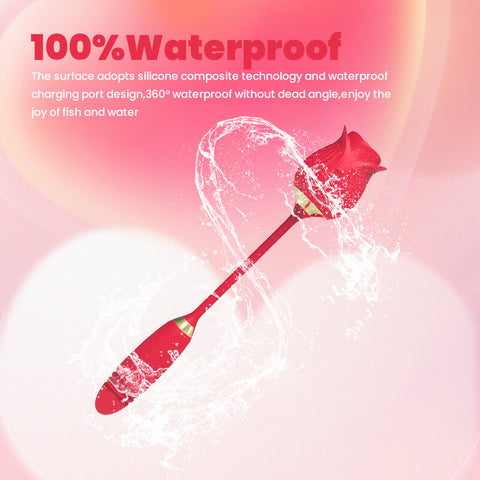 The Flaming Rose is more than a device – it's an invitation to explore your desires, elevate your sensations, and ignite the flames of ecstasy within. With its advanced technology, luxurious material, and customizable features, it promises a journey into pleasure that is uniquely yours. Experience the ultimate indulgence today.
Share